Digital Marketing is the new age marketing that we apply to our business on online platforms. In other forms, we can say that it is the marketing form that exists only online. There are various strategies that we form under the marketing digital process.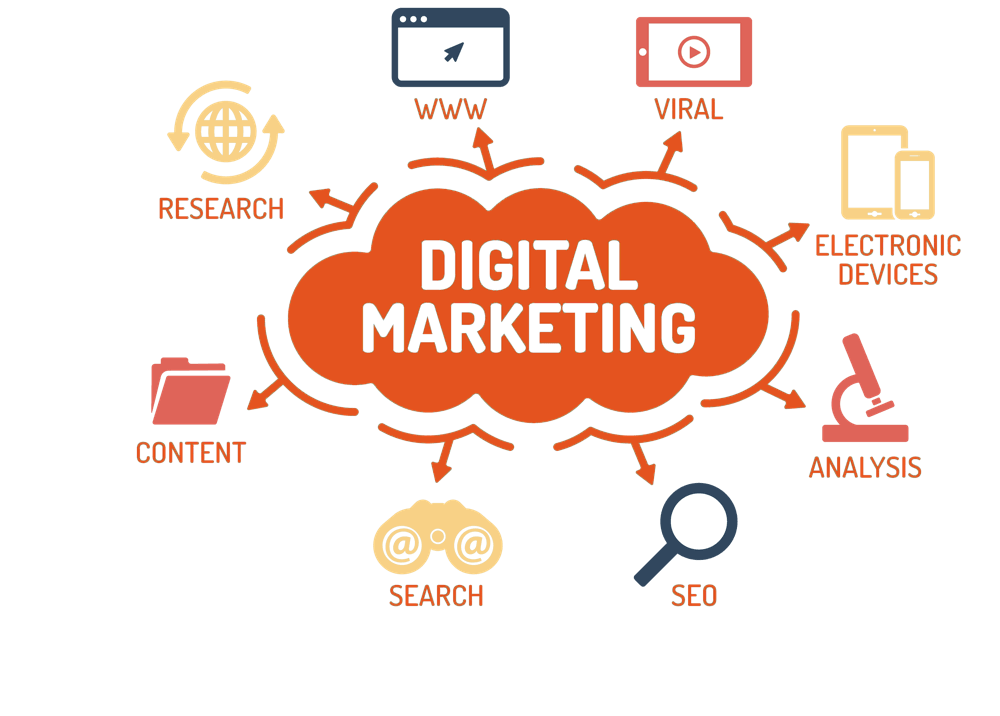 The field is so wide and trending that one day or the other, we hear of some latest updates in digital marketing. Some of the latest digital marketing updates which have evolved the world of marketing digital are as follows:-
According to Forbes's reports, more than 40% of the FaceBook users are above the age of 65, which means that they are losing their grip on the younger generations. The reason behind it is the more visually active platforms like YouTube and Instagram.
Artificial intelligence is ruling over the world of customer support in the digital world. People prefer using chatbots instead of a person chatting with us.
If you want to grow your business online, you must understand one concept that video is not an option now. It is the future of digital marketing. People tend to interact more with the video content they watch instead of the picture and written content.
The context of the content matters more than the length of content. If you are uploading long content to your website, then there are chances that you will not get the desired and long lasting interactive audience as you will get in the case of nice contextual content.
Sending out personalized emails is trending nowadays. The senders often notice the fact that the email that is framed personally has more chances of opening.
Marketing over a variety of different channels is important in the new world. If you are still dependent on only one platform, then there are chances that the platform bans, and all your hard work goes to the vain.
The above mentioned are the most important marketing digital evolving trends following, which can boost your growth.